Some images of the preparation of the insoles for the Gibsons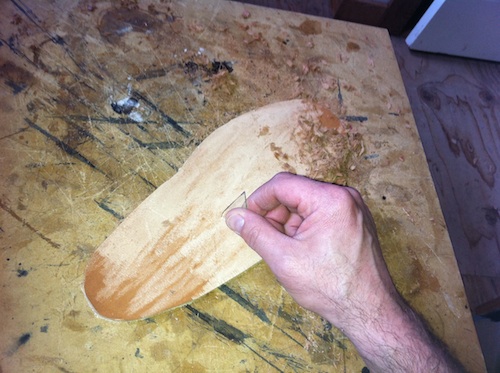 Plastic bowl from Ikea, in case you were curious about what I use for soaking leather.
Making sure the nail is mostly centered, mostly.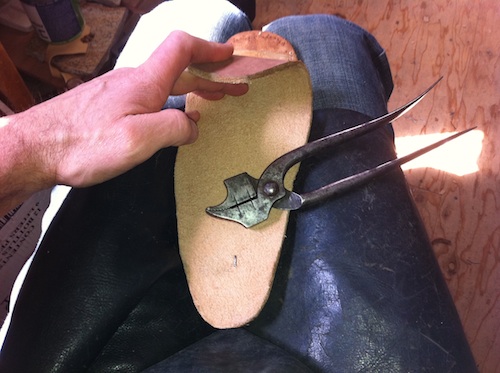 Wrapping insoles onto the lasts with cheap elastic bandages still looks absolutely ridiculous to me, but it really does a great job of forming them. The pros outweigh the cons, but I'm open to other opinions.
While not as drastic as the Galosh Oxfords, the pair of Gibsons will also have some built-in arch support, which is why I'm wrapping them.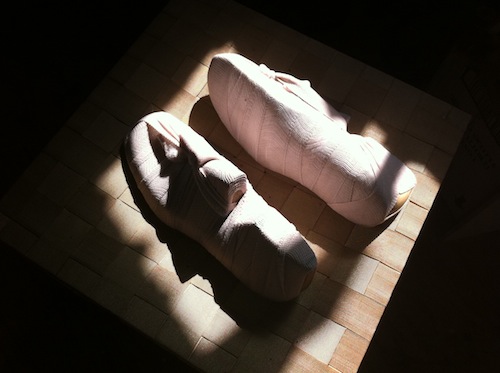 And yes, that's sunlight… In Seattle! Finally we're having some nice weather for a change.